How to track your order in mobile
Watch the video
or
Scroll below to see the picture tutorial
1. First find the order number in your order confirmation email
2. Tap the Main Menu (the 3 lines)
3. Tap, Track your Order
4. Enter your email and your order number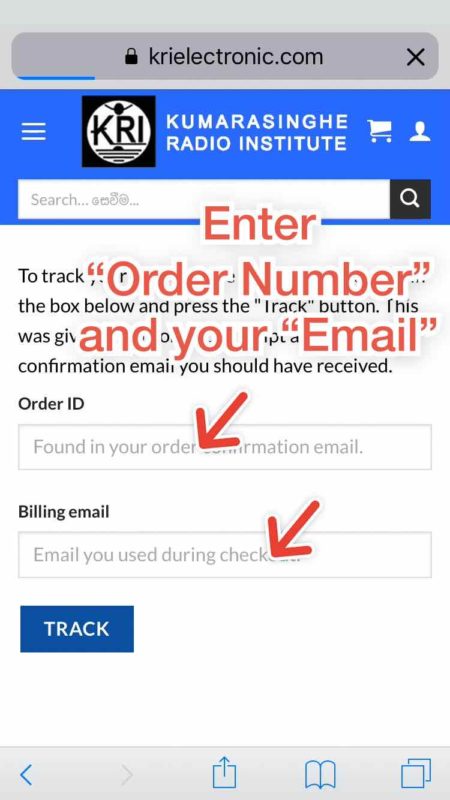 5. Highlighted in yellow, the system shows order status 
6. Order status explained  

Processing or Preparing – Your order has been received and we are packing your order to be handed over to the delivery agent. If you are paying using a bank transfer, processing means we are waiting for payment to be verified.
Shipped – Your order has been collected by the delivery agent and Is on its way to you.
Courier Tracking – For some shipments we email you the tracking number from the courier service. You can use this number to further track your shipment if needed. Please note that many Sir Lankan curriers do not update tracking in their website in realtime. It is better to call them and tell the tracking number to get delivery time.